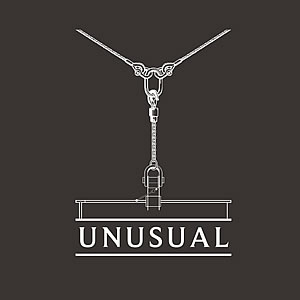 Unusual Rigging Limited specialises in moving, suspending, lifting or shifting 'things'.
---
Within their markets in the entertainment, sporting, events and corporate sectors, the 'things' that Unusual Rigging handles include people, vehicles, stage scenery, seating and even aircraft. Recent projects include the safety and access equipment for the display on Trafalgar Square's Fourth Plinth in London and the upside-down display of a Formula 1 racing car in the National Science Museum.
Problem Solving
Smiths Profiles were contacted by Unusual Rigging to help solve a problem in the theatre world. In two Dublin venues, the Grand Canal Square Theatre and the Convention Centre Theatre, Unusual Rigging needed to install a "flying system" of pulleys and counterweights to move large items of the scenery of up to 500 kilograms in weight. Aluminium extrusions were the ideal material, being lightweight and yet strong, which allowed a design that one person could quietly and speedily operate.
Issues Resolved
Smiths Profiles ensured that the black anodising, needed to disguise the mechanism against the stage backdrop, was consistent and that the aluminium profiles were produced accurately and on time.

Like all theatre projects, from stage production to ticketing, it had to be 'all right on the night'.
Why Choose Smiths Profiles?
---