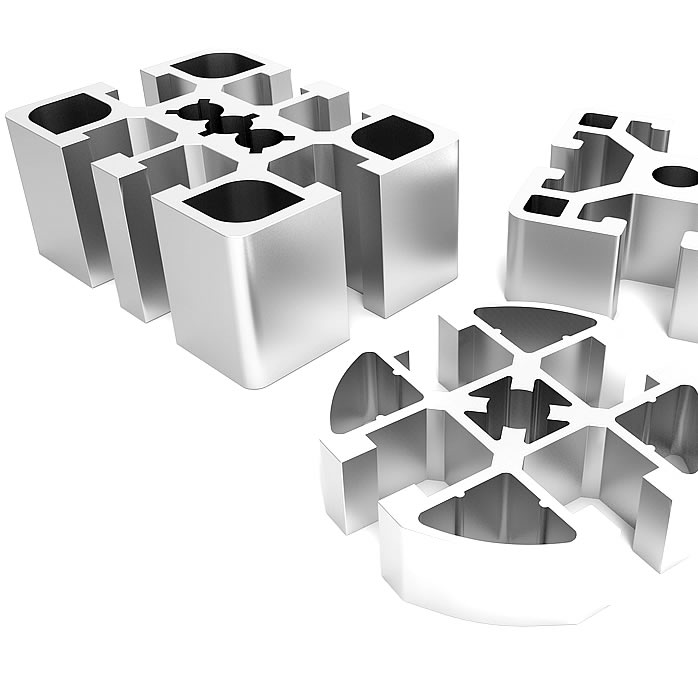 6060 aluminium alloy is an excellent choice as an extruded material due to its many attractive performance characteristics, making it a popular extruded product in today's marketplace.
---
The material benefits from high impact strength and offers the highest surface quality, which means that the finished extruded product is ideal for decorative applications. It is the alloy of choice where the overall aesthetic appearance is critical. 6060 aluminium also offers good corrosion resistance, especially in neutral and slightly acidic environmental conditions.
Machinability
Whilst machinability is fair, the formability of 6060 aluminium is excellent, and the weldability of the alloy is also superior. The alloy is highly suitable for decorative anodising.

Commercial Applications
6060 aluminium is a great 'all-rounder' and is the extruded alloy of choice for any application where the highest possible quality surface appearance is required. 6060 aluminium is a perfect choice for manufacturing furniture, picture frames and architectural fascias. While overall strength is good, more suitable alloys are available when strength is considered crucial.

All Smiths Profiles extrusions (including 6060) are hardenable, which means they receive their finished strength through a solution or precipitation heat treatment.
Product Overview
---