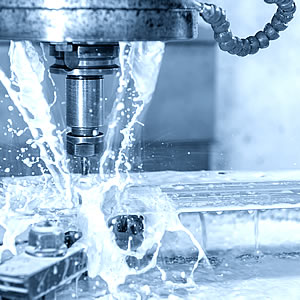 Smiths Profiles specialises in designing custom aluminium profiles for customers. In many cases, this design work negates the need for post extrusion processing operations; however, we recognise that this is not always the case.
---
For this reason, we offer our customers a wide range of fabrication services to provide you with an aluminium extrusion that is ready to use. The benefit of using aluminium for extrusion work is that the material can be processed far quicker than alternative alloys such as steel.
Sawing, Mitres & Deburring
We can provide aluminium extrusions cut to size. We can also mitre the extrusions to various angles ready for use. Any burrs created during the cutting process can be removed to create a clean and finished component.
Slotting, Drilling & Tapping
We also provide aluminium extrusions with recesses and slots to suit your requirements. These are ideal for extrusions used in applications such as shop fitting.

Our aluminium profiles can be supplied to you pre-drilled to both small and large bores. These holes can also be tapped to take fixings such as bolts. By offering processing operations as part of our aluminium extrusions supply services, we provide our customers with products as close to the finished component as possible. Where possible, we strive to fulfil your order requirements with extruded material that is ready to fit.
Key Features
---