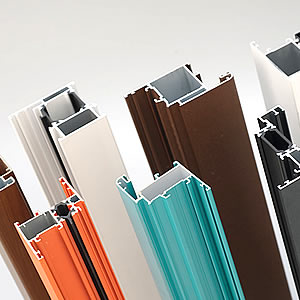 We assess and monitor our suppliers regularly to ensure consistency of supply, product quality, the ability to give technical assistance and value for money.
---
We have developed our own integrated software system to track and monitor our supplier base.

Our approach makes demands on suppliers, but in return, Smiths Profiles can offer customer loyalty, the flexibility of trading terms and conditions and a secure financial interface for the end-user. A thorough understanding of the marketplace means that supply problems are resolved before affecting the end-user.
Excellent Relationships
Our supply partners share our vision of how we sell products into our chosen markets. As part of this process, our suppliers trust our expertise which allows us to build excellent relationships which are mutually beneficial. We take a collaborative approach where our experience and knowledge is combined to deliver market-leading services.
Long-Term Strategy
Our effective supply partnerships are a long-term strategy we have developed that is of direct benefit to all our customers and forms an integral part of our business approach. We offer added flexibility to deliver solutions that may not be necessarily available from other supplier sources.

Smiths Profiles offers its suppliers the security of dealing with a business with a long-established parentage going back almost 300 years.
Why Choose Smiths Profiles?
---