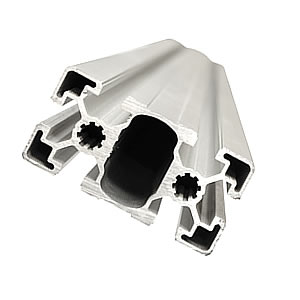 Any size business can benefit from a Smiths Profiles supply package.
---
We will create significant efficiency improvements in the supply of your aluminium extrusions, improving availability whilst reducing costs and saving you time.
Attributes
---
Complete supply chain visibility through our online portal 24/7 without the need for additional software
---
Easy access to our online portal whenever you want using your own part numbers to navigate around reports and data streams
---
Online access to electronic copies of documentation or the option of having them automatically emailed to you at an address of your choice
---
Accurate forecasting using a combination of demand analysis, algorithms and real-world experience
---
High certainty of stock availability
---
Fast, accurate ordering using our online portal
---
Streamlined systems that feed into lean manufacturing operations
---
A choice of a single daily/weekly/monthly consolidated invoice
---
Up to date lead times and 'live stock' information, available through our online portal
---
Complete Flexibility
All options can be totally customised to offer you a completely customised supply solution. The beauty of this service is that it is driven by an IT infrastructure that has been developed entirely in-house, which means it offers flexibility and can be tailored specifically to suit your requirements.
In Summary
---