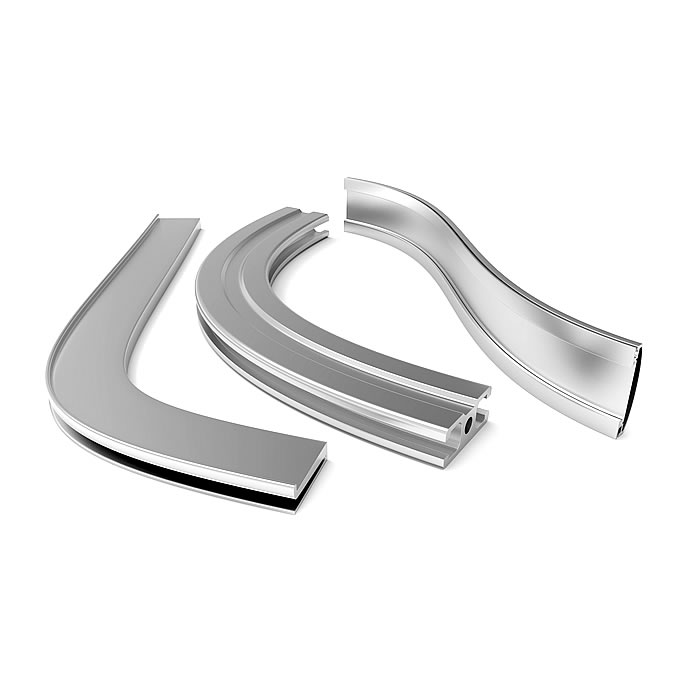 Classed as a medium strength alloy, 6463 aluminium is similar in composition and performance to alloy 6063.
---
It differs from 6063 because it is not formed using any other processes except for extrusion. 6463 aluminium alloy is a wrought aluminium, magnesium, silicon product.
Heat Treated
The alloy is usually heat-treated to produce particular tempers with higher strength, although material ductility is reduced. Like 6063, 6463 aluminium extrusions find use in architectural applications due to the alloy's suitability for anodising, polishing and chemical brightening. The alloy cannot be work-hardened but offers good formability and machinability. 6463 extrusions are generally weldable by most common commercial procedures.

Commercial Applications
As 6463 extrusions offer a highly aesthetically pleasing finish, it is a popular product in commercial retail fittings, shop fittings and trims. Other applications include domestic environments such as kitchens and bathrooms. As the alloy can be highly polished, it is also suitable for components such as trims in the automotive sector. The ability to chemically brighten the alloy differentiates 6463 from other extruded products in our range.
Product Overview
---